Find Peace of Mind
Representing Clients With the Utmost Care
Estate Planning &
Probate Attorney in
Pasadena, California
Angela Hawekotte
Attorney at Law
Angela Hawekotte's educational background in political science and law took her from Los Angeles, California to the United Kingdom. Before she was a practicing attorney, she served as a speechwriter and research assistant for two Members of Parliament in the London House of Commons. She's a licensed Certified Public Accountant (CPA) (inactive) and has worked for a major international accounting firm and several distinguished law firms. After establishing a niche for providing estate/tax planning and corporate law services, her own firm now assists clients in matters of estate planning, trust, and probate law, as well as start-up corporations and small businesses. Get the experienced guidance that you deserve and reach out to Attorney Hawekotte today.
READ MORE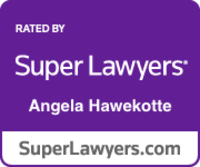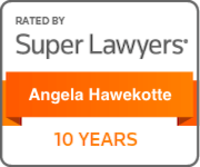 Why Work with Us?
Forming a business or preparing an estate plan is no small task. When you work with us, your goals become our priorities. At Angela Hawekotte, A Professional Law Corporation, our attorney strives to provide Pasadena and the Greater Los Angeles County residents, families, and businesses with the qualified, personalized guidance they deserve while making critical, future-impacting decisions.
Concise Communication
Taxes, probate, and business law can be intimidating topics. We want you to be confident as you move forward with any big decisions, and our attorney can help by breaking down complex concepts.
Decades of Experience
Don't hire just any attorney, partner with one who has devoted decades to helping clients just like you. On top of having practiced for over 30 years, our attorney offers a mix of legal, political, and accounting experience.
Past CPA Background
When planning a business or the future of your finances, you deserve well-rounded experience. Our attorney holds a CPA license (inactive) and wants to use her past CPA background to help you. For business or tax planning assistance, reach out to us.
The Help You Deserve
Regardless if you're making a plan for your legacy or your business, your future matters. Partner with a qualified, experienced professional who cares about your goals and prioritizes your interests.
Safeguard Your Loved Ones
Life comes with a lot of uncertainties. Your intentions for your estate shouldn't be one of them. While we may not know what will happen tomorrow, having a personalized estate plan in place could be your ticket to feeling at peace about your family's future, especially one that an experienced attorney helped you build. From wills, trusts, and probate representation to tax planning assistance, our attorney can provide you with the reliable, comprehensive estate planning guidance you deserve.
Our Pasadena, California law firm serves all of San Gabriel Valley and the Greater Los Angeles County. If you live in or near Arcadia, Glendale, or La Canada, California, we're here to help you protect the legacy you've worked hard to build. A certified public accountant, our attorney also offers knowledgeable counsel for business formation processes. Whether you're creating a new business entity or a plan that establishes security for the ones you love, we're the firm to turn to. Reach out to our office today!